Speakers of EPE 2022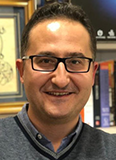 Prof. Kamil ARSLAN, Karabük University, Turkey
Prof. Dr. Kamil ARSLAN has finished Ph.D from Department of Mechanical Engineering, Gazi University, Turkey in 2010. Currently he is working as Professor of Mechanical Engineering Department at Karabük University, Turkey since January 2020. He is also Head of Mechanical Engineering Department. He is working on experimental and numerical heat transfer, computational fluid mechanics, nanofluid flow, solar energy, magnetohydrodynamics and designing of heat exchangers. He has authored more than 120 research papers in Scopus/SCI/SCIE indexed journals and conferences. He has also published one book chapter. He has worked more than 20 research projects. He has been supervisor of 5 Phd and 11 MSc theses. He is member of editorial bord of two SCIE journals (Strojniški vestnik - Journal of Mechanical Engineering and Journal of Thermal Science and Technology). He is also member of Turkish Society of Thermal Sciences And Technology, American Society of Thermal and Fluids Engineers (ASTFE) and International Solar Energy Society – Turkey Section (ISES-TR-GÜNDER).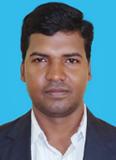 Prof. Santhanam Harikrishnan, Kings Engineering College, India
He is an active researcher in the fields of phase change materials, nanofluids, and supercapacitors. He has published many papers in refereed journals, and in conference proceedings. He guided two Ph.D. scholars successfully in the fields of phase change materials and nanofluids. He is also one of the editorial team members in two Scopus indexed journals, and one in the SCI-E journal. He served as the panel session chair, reviewer, and Managing Guest Editor for four international conference proceedings.
Speaker of EPE 2023 will update constantly~